<![if !vml]>
<![endif]>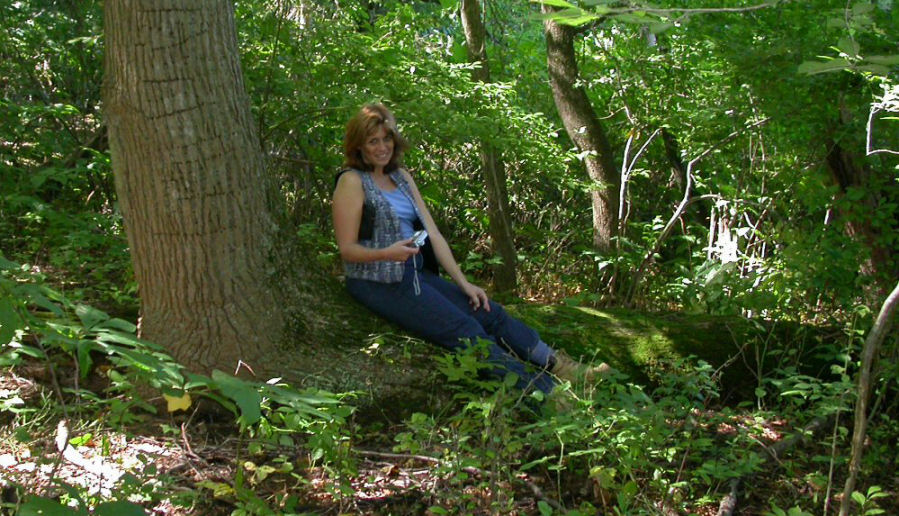 Foot Tree - Tree has grown into the shape of a foot. What Toni is sitting on is actually a nurse log maintaining a symplast. Note the moss and the sap suckers presence. To the left of Toni is the ankle and to the right of her is the old trunk of the tree with soil contact just as a nurse log. Yet it has a symplast. It is covered in moss. The tree turns and grows towards the sky (WOW). Picture below is looking up at section reaching for the sky. I am not convinced I know where the woody support roots are. Amazing for sure. The tree represents some of the different ecological stages of trees.
Below: The other side of the tree trunk which Toni was sitting on. Nice home for small wildlife.
A protected area in Maryland, USA
---
Dictionary MAIN PAGE
Text & Graphics Copyright © 2013 Keslick & Son Modern Arboriculture
Please report web site problems, comments and words of interest, not found.